Join us in the winter of 2021 for a true adventure roaming through the Alps hunting for powder and great lines. We'll go where the snow goes, where the lines get rowdy, and where the crowds stay on the groomers. While North America and Japan have a lot to offer, the Alps are a different and special place in the world of lift-serviced and backcountry riding.


With the imposing scale of terrain, the ample snowfall bound to fall somewhere in the region, the geographic density of resorts, and the standard European tourists who stay on the groomers, there is no place like the Alps. If you are a skier or rider who loves powder and steep terrain, it's a place you simply have to go. And with our uniquely mobile approach, combined with our knowledge of the region, we unlock the formula that makes the Alps so special. Join us for an epic time with an epic crew. With a pace designed for people looking for a high-octane downhill adventure, you can rest when you get home.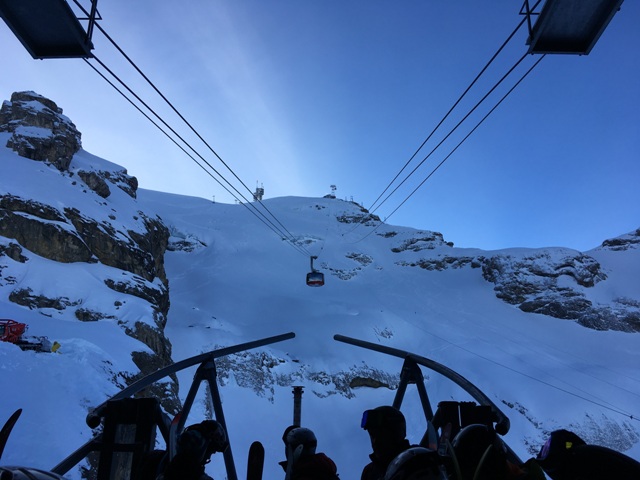 THE uncommon ALPS WEEK 1
February 21st to February 29th.
Arrive Milan morning of February 22nd.
On snow 23rd to 28th.
Depart Milan February 29th.
Price: $4,299 USD
Deposit: $1,075 per person to reserve your spot.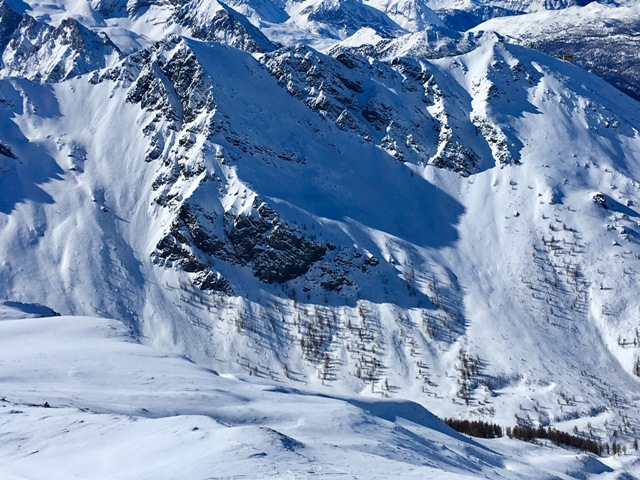 THE uncommon ALPS WEEK 2
February 29th to March 8th.
Arrive Milan morning of March 1st.
On snow March 2nd to 7th.
Depart Milan March 8th.
Price: $4,299 USD
Deposit: $1,075 per person to reserve your spot.
To get The Uncommon Line, our trips need to go where the snow goes, where the wind loads, and where the crowds don't. This means we don't know exactly where we are going in advance—our unique approach is that we plan and design the freedom to go anywhere in the Alps to chase the best snow and the best beta.  That said, the following sample itinerary is generally what to expect from one of our trips…you can rest when you get home.
DAY 1
Arrive at the Milan Airport on the morning after an over-night flight.  The crew will meet up and load in the vans to head off for a 2-4 hour trip to our first target zone. Prior to your arrival, our team will have studied detailed weather reports and snowpack data, as well as communicated with contacts on the ground in different zones, to finalize the selection of the trip's first destination. It might be in France, Austria, Italy or Switzerland. This is Just-In-Time pow hunting in action. We'll arrive at the our first zone in the afternoon or early evening, grab a group meal, and prepare gear for an early start on Day 2. An important note: because we keep our itinerary flexible to get the freshest snow and because we book accommodations just-in-time, our hotel might be minutes from the next day's lift or it might be 45+ minutes.
DAY 2
We'll wake up, grab breakfast and kit up before loading in the vans. We'll target an early enough departure to get on the first lift of the day. From here, a typical day for us is simple in its focus: shred pow (or the best snow we can find) for the morning refueling on the lifts with pocket food and water, break for a 30 to 60 minute lunch, and spend the afternoon chasing more lines powered by pocket food. At day's end, we'll either be heading off to a new zone or staying in the area for a second day; it all depends on the snow and weather.  If we're moving zones, we'll load in the vans for the 1-3 hour trip. If not, we'll head back to the local hotel to rest up for Day 3.
DAY 3
Early starts are our thing, so we'll get out of the hotel in time to get on the mountain for first lift. Our second day on the hill will run a lot like Day 2: shred-eat-shred. Ideally, it will be a day filled with more float, more face shots and more high fives. If we didn't relocate to a new zone at the end of Day 2, we'll likely be on the move after the second day of riding. When it comes time to move, our team will rely on their personal knowledge as well as comb a variety of sources for snow and weather data to pick the next zone on our powder hunting mission. You'll note that when they're not laying down tracks, TUL staff will be busy dialing in the program for the coming days. Departing Day 3's mountain in the late afternoon, we'll roll into our new hotel 1 to 3 hours later, grab dinner and review some of the info on the next day's adventure.
DAYS 4 TO 6
Our next three days of riding will be some variation and combination of Day 2 and Day 3: high-paced shredding in a pack of 10-to-12 and nomadic road tripping to search and find the best lines. If snow, weather and lack of crowds permit, we'll log a second day in a zone; if we think better lines can be found by moving, we'll move. At the end of Day 6, we'll relocate to a zone within striking distance of Milan (likely within a 2 to 4 hour drive from the city).
DAY 7
This is our sixth and final day on snow. We'll motivate to get going early one more time for a full day of skiing and riding. Whether our final zone is in the southern Alps of France, Switzerland, Austria or Italy, we'll be close enough to get to Milan by the evening after a day on the hill. Back in Milan, we'll check into an airport hotel and have a group meal to celebrate 6 days of chasing deep lines and great times as a roving tribe.
DAY 8
Wake up, head to Milan airport, board planes, and fall asleep.
As we'll be chasing powder, logging long days in mountains, and road-tripping several afternoons or evenings, we suggest that people bring powder gear and sufficient layering clothing to stay dry and happy. Skiers should bring one pair of 100mm (waist width) touring skis with skins and a wider rig for sessioning resort powder. Snowboarders should bring their powder board and a splitboard. Drop us an email if you have questions about what travel gear to bring.
Valid passport
Airline confirmation code
Travel insurance documents
Travel bag with wheels
Day pack
Ski or snowboard bag with wheels
Resort skis
AT boots
Ski poles
AT skis
Skins
Powder snowboard
All-terrain snowboard
Splitboard
Bindings
Boots
Skins
Collapsible poles
Midlayer
2x wool or synthetic baselayers
2x beanies
Goggles (light/dark lenses or extra pair if possible)
Gloves/mittens
Touring gloves
Helmet
Shell
Ski/snowboard pants
3x ski/snowboard socks
6x athletic underwear
Winter jacket
Sweater or sweatshirt
T-shirts
Jeans or pants
Loungewear
Underwear
Toiletries and personal items
Camera
Reading materials
Sunglasses
Sunblock
Lip balm
Water bottle
Headphones
Phone/iPod
European plug adapter
Earplugs
Travel pillow
Helmet cam